Today, Nintendo put out a small bit of info pertaining to upcoming games. We've rounded up the relevant info from the August Nintendo Direct Mini right here!
Kingdom Hearts Melody of Memory
Just in case you forgot, they still have the rights to "Simple and Clean", and Square will be damned before anyone forgets that song. This is a Kingdom Hearts rhythm game. It features online and local multiplayer. Oh yeah, and it also has "Let it Go". This game is apparently canon from what I can tell, since it advances the overall KH storyline. It releases on 11/13, but is available for pre-purchase starting today.
Fuser
This game is apparently a multiplayer dj-rhythm game. The track selection seems interesting, since one of the featured songs was "X gonna give it to ya". It's available in Fall 2020.
Taiko no Tatsujin
Apparently it's rhythm game season. These are apparently monster collecting RPGs. It looks like you build a team of monsters and attack along with the rhythm, like in say, Final Fantasy Theatrhythm. It releases in Winter 2020.
World of Tanks Blitz
Isn't this a mobile game? In any case, it's F2P and available today.
Big Rumble Boxing: Creed Champions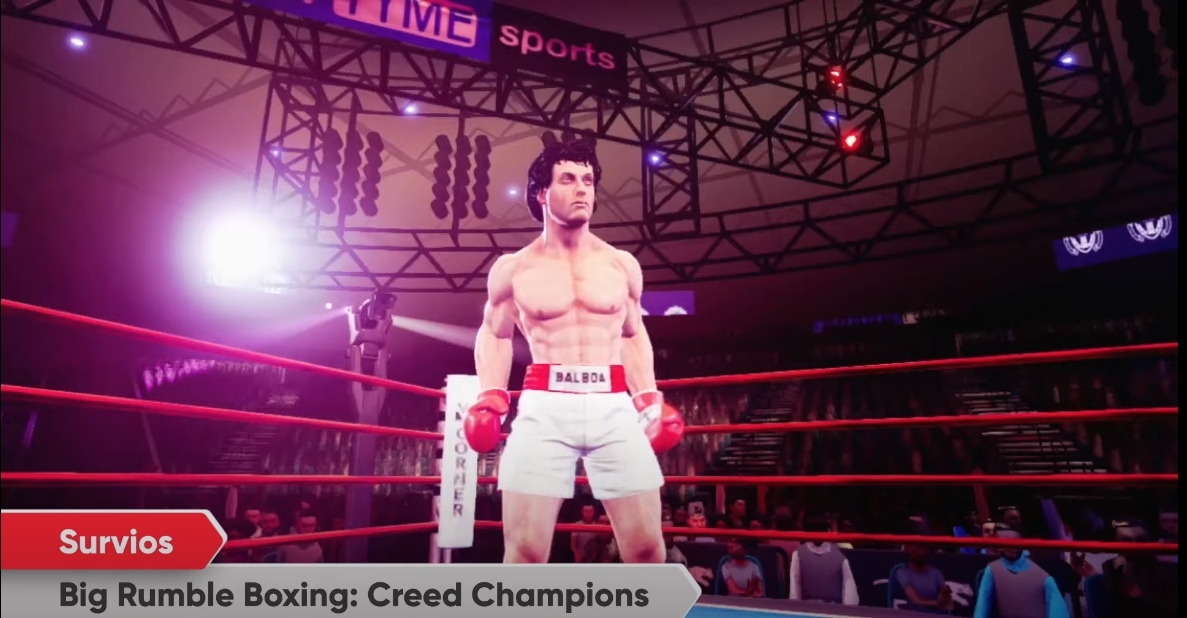 Yes, that is supposed to be Rocky. Get a load of Drago's comically oversized head. Available Spring 2021.
Old RPG Ports – Collection of SaGa: Final Fantasy Legend
Older Square titles like the Mana Series or early DQ entries have already been ported. This collection includes:
Collection of SaGa: Final Fantasy Legend
Collection of SaGa: Final Fantasy Legend II
Collection of SaGa: Final Fantasy Legend III
Available for pre-purchase today. Releases on 12/15.
Just Dance 2021
(no comment)
Puyo Puyo Tetris 2
Maybe this will tide over the ravenous puzzle genre fans? Available 12/8.
Other News
They paid some lip service to the final
Minecraft Dungeons
DLC. We'll be covering that game soon, so stay tuned for that.
Jump Force
comes to Switch on 8/28. Do your research before picking this one up, it wasn't well received on other platforms. If you do grab it, know that it comes with the character pack 1 DLC.
Captain Tsubasa
also drops on 8/28. I've never seen the anime or willingly played a soccer videogame, so I can't say much about this. There is character customization, for what it's worth.
Final Fantasy Crystal Chronicles Remastered
releases tomorrow, 8/27. I never played the original, but I hope it has less bagpipe than they showcased in this video.
That's all, folks
Nintendo will probably keep putting out these mini directs every so often to drum up interest. Are you excited about any of the titles?
Come join the conversation on our Discord
or leave a comment below.
Looking for more content?
Was Digimon Cyber Sleuth Worth It?
An hour with Tokyo Mirage Sessions